Xaver grew up in a musical household, learning piano at first but switching to the drums at age 11. After taking private lessons for a couple of years, he started to perform with the Bavarian Youth Jazz Orchestra and eventually enrolled in the jazz program of the university of performing arts in Munich.
Two years later he relocated to Vienna, Austria to study with Mario Gonzi.
It was in Vienna where he met his future mentor Joe Farnsworth, who has played a major role in Xaver's development, showing him inside-knowledge about the bebop drumming of Kenny Clarke, Art Taylor & Philly Joe Jones.
Shortly after that, he went to New York City to again study with Joe Farnsworth and eventually started to play with jazz greats such as Harold Mabern, Eric Alexander, Mike LeDonne & John Webber. It was also at that time that Joe gave Xaver his nickname "the X-Man".
Coming back from New York, Xaver's career quickly picked up as he was starting to build a reputation as a gifted drummer deeply rooted in the tradition of jazz.
He has now performed with jazz greats such as Jesse Davis, Vincent Herring, Eric Alexander, Mike LeDonne, Harold Mabern, John Marshall, Jim Rotondi, Houston Person, Champian Fulton, Stephen Fulton, Mike DiRubbo, John Goldsby, Tony Lakatos, Paul Bollenback, David Hazeltine, David Williams, Peter Bernstein, Roman Schwaller, Claus Raible, Giorgos Antoniou & Peter Tuscher.
Xaver has appeared in jazz clubs and at jazz festivals in Germany, Austria, Switzerland, Italy, France, Belgium, Hungary, Romania, USA, Mongolia, Belarus, Poland, United Arab Emirates, Spain & Greece.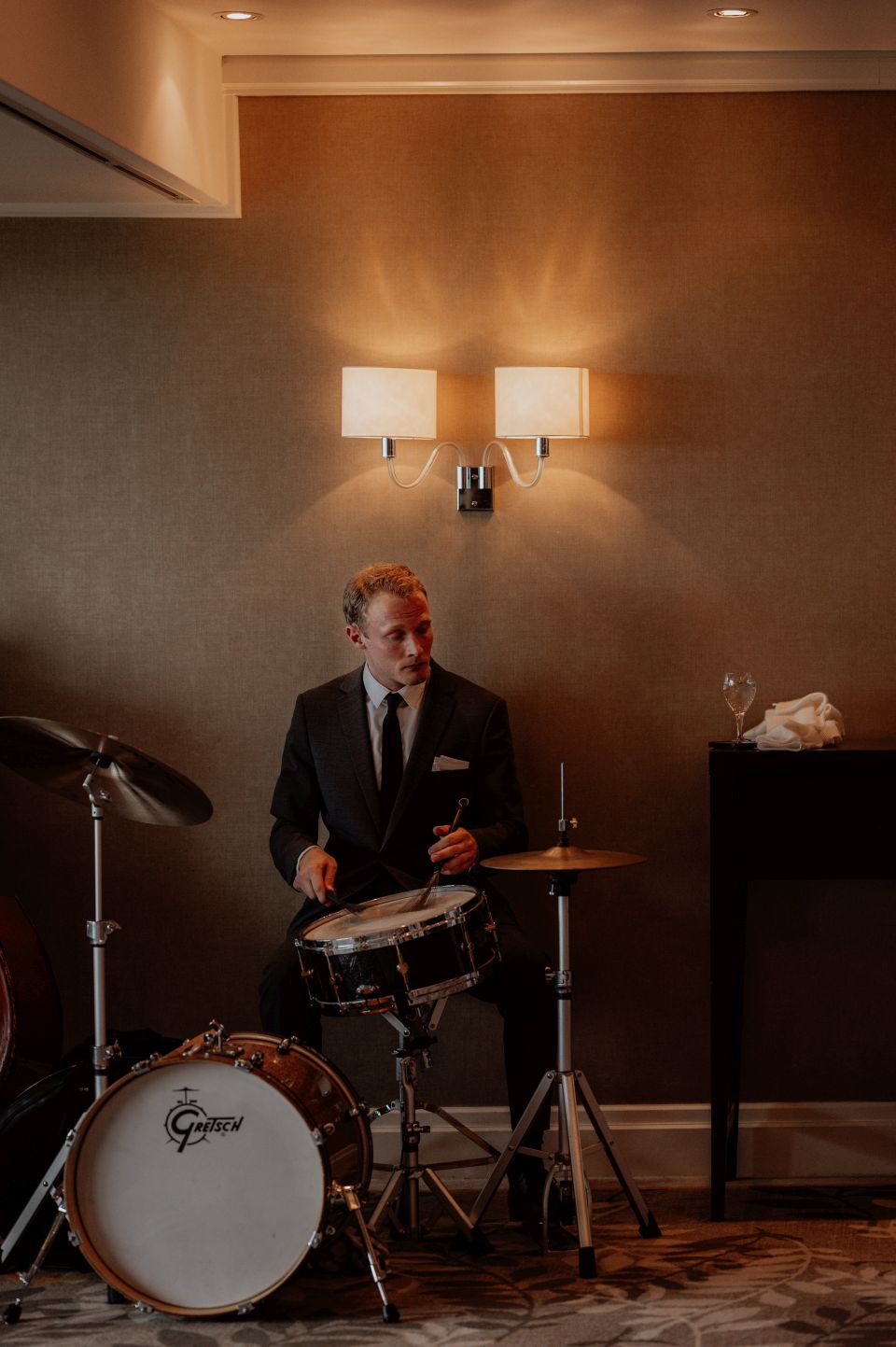 You are welcome to visit me on my various social media channels to get more insights into my life and music. One of my favorite quotes is by the great drummer Art Blakey: "Jazz washes away the dust of every day life." I was lucky to experience this myself many times watching iconic musicians such as Harold Mabern, Louis Hayes, Jimmy Cobb, George Coleman & Lou Donaldson while being in New York.
Each time I'm performing I am trying to share this feeling of joy, love and excitement for the music, just as the masters have done it for me.